Learn how to create a simple roadmap for your investing.
Discover the clear path to managing your investments in 2-5 minutes a day.
Create "Emergency Exits" for every stock you own instead of worrying about a market crash!
Designed as a step-by-step program for beginners with little to no investing experience.
Imagine having a guide and easy-to-follow directions for trading without feeling overwhelmed or intimidated.
Finally, have a simple and thoughtful plan for your money.
Click Here to Learn more
Tired of feeling intimidated by the stock market?
"This is the BEST investing class I have ever taken! The Win-Win Investing Course finally showed me how to objectively protect my money. I realized anybody can get into a stock, it's how you get out that is most important. Your exit either makes you a zero or a hero! "
"I adore the fact Ashley uses recipes! It makes it so simple to do - just get the right ingredients - and use her easy-to-follow directions. If I am cooking at home and the recipe calls for 3 eggs, I don't decide to just put in 1. It's the same for trading - I just stick to the steps."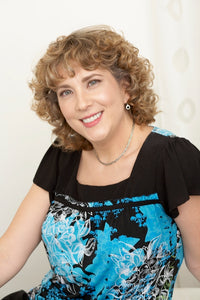 Hi, I'm Ashley
.. AND I WANT TO HELP YOU BECOME A BETTER INVESTOR!

As a professional trader, I know how scary and intimidating it can be.
I made every trading mistake when I started out. I entered the wrong order, sold too early or late, lost money, etc. With my own painful struggles in mind, I founded Financial Coaching Institute. I created easy-to-follow directions to teach beginners how to start trading quickly without all the expensive mistakes!
I take a unique approach - I write the steps in the format of a Trading Recipe. I first explain how to find the best "Market Ingredients" and then provide simple, yet detailed instructions to get you cookin' in the market.